Farm inputs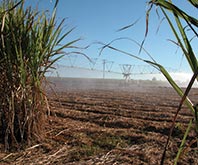 Almost anything moved onto your property can be a potential source of pests and diseases.
Monitor plant materials that enter the property, as well as sources of water (e.g. dams, drains or creeks) and fertiliser.
Ensure seeds for alternative crops and sugarcane planting material (stalks, setts, billets and tissue culture plants) are purchased from reputable sources, and that they are free of pests and diseases. Request and maintain records that state the source and testing history of planting material to allow the origin of diseases, pests or weeds to be traced.
Do not move planting material between Queensland Sugar Cane Biosecurity Zones without approval.